3rd Gen High Clearance Rear Bumper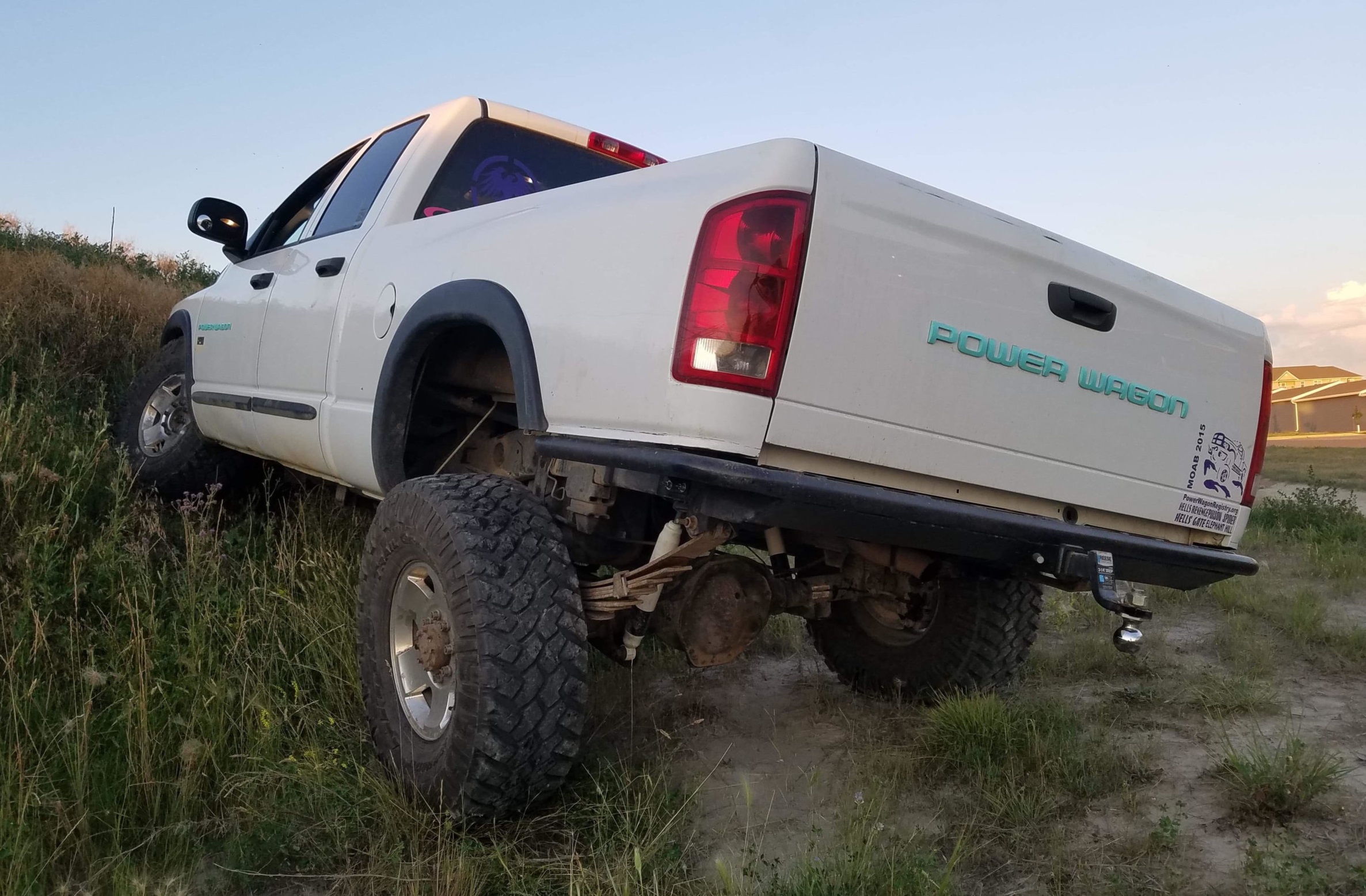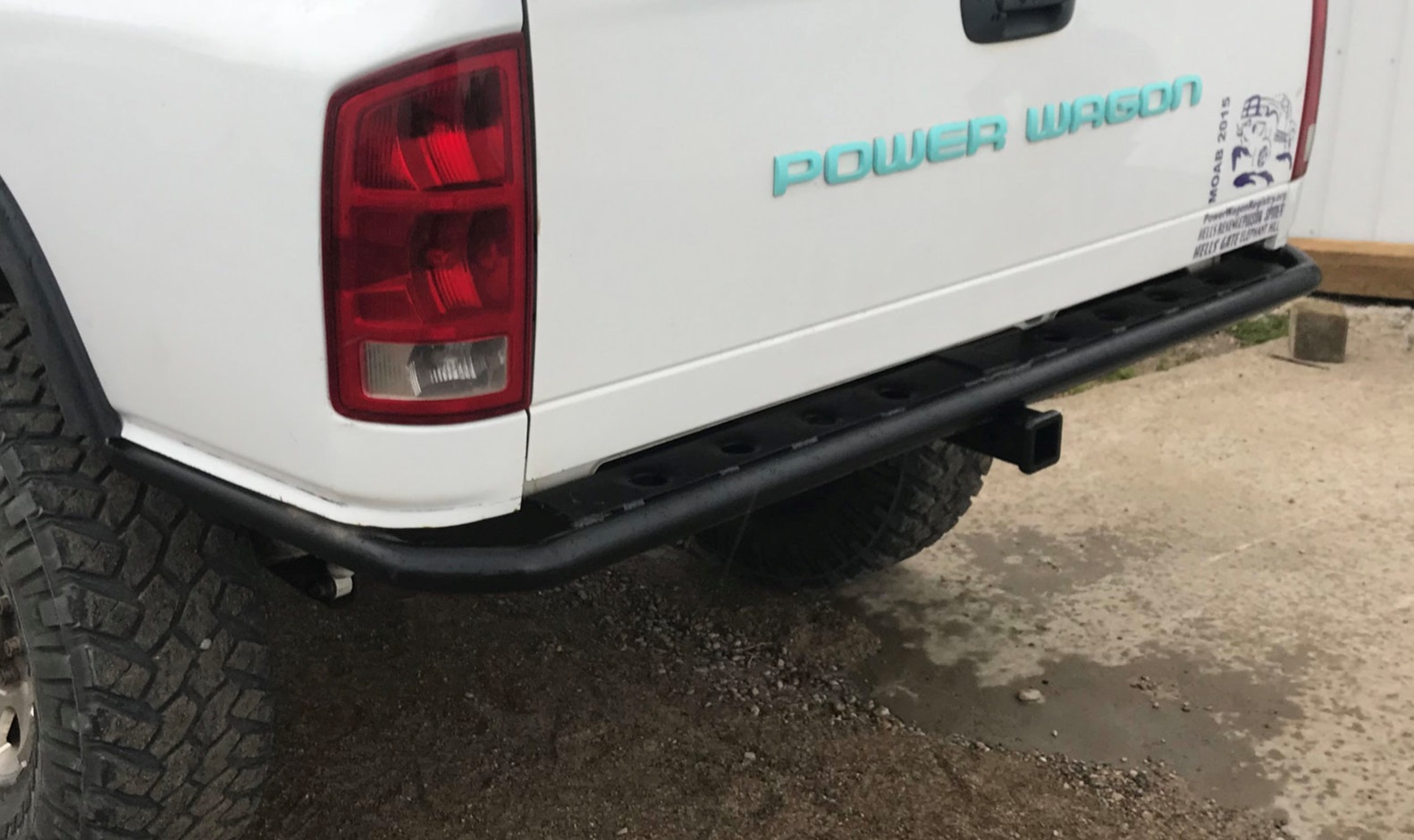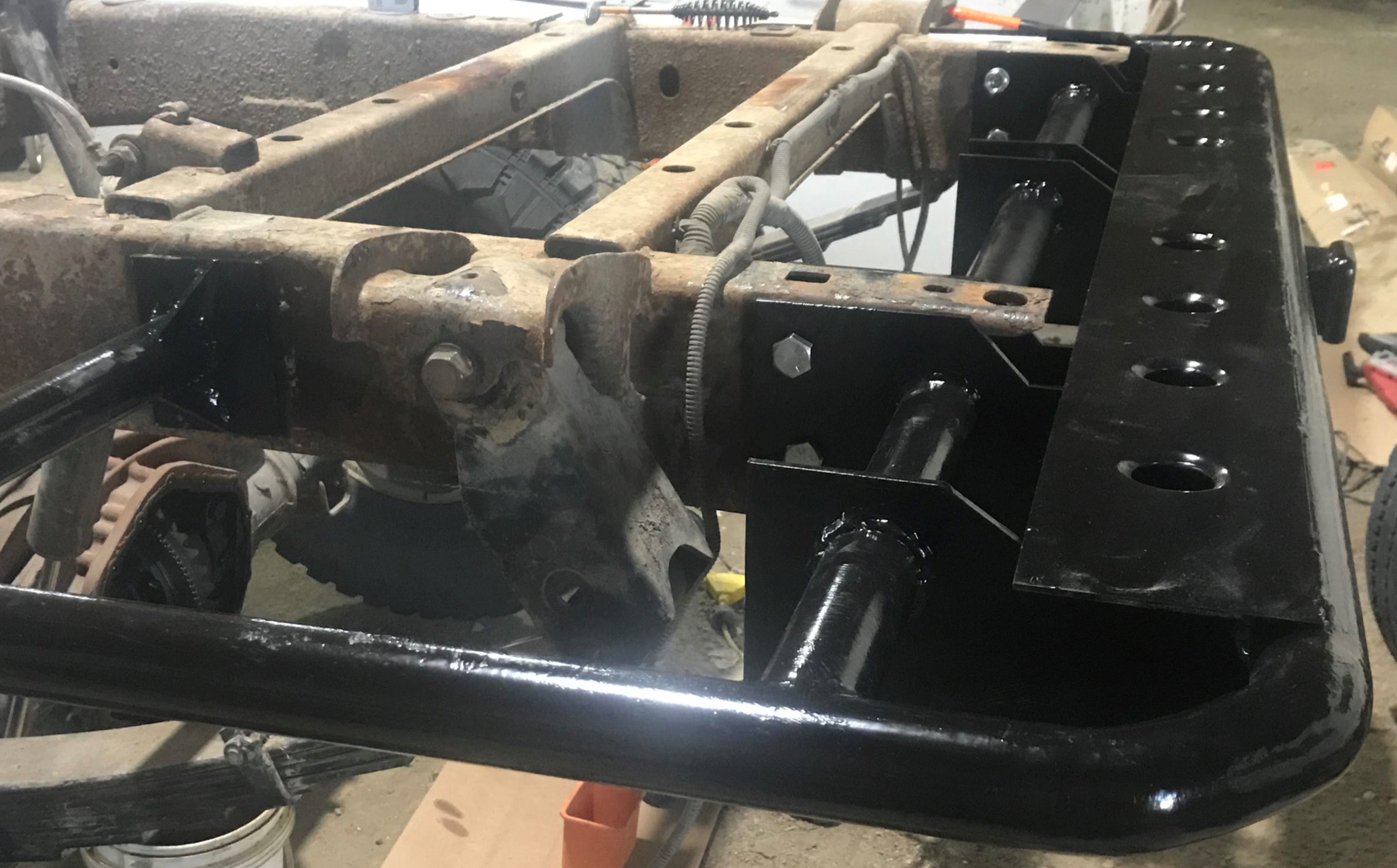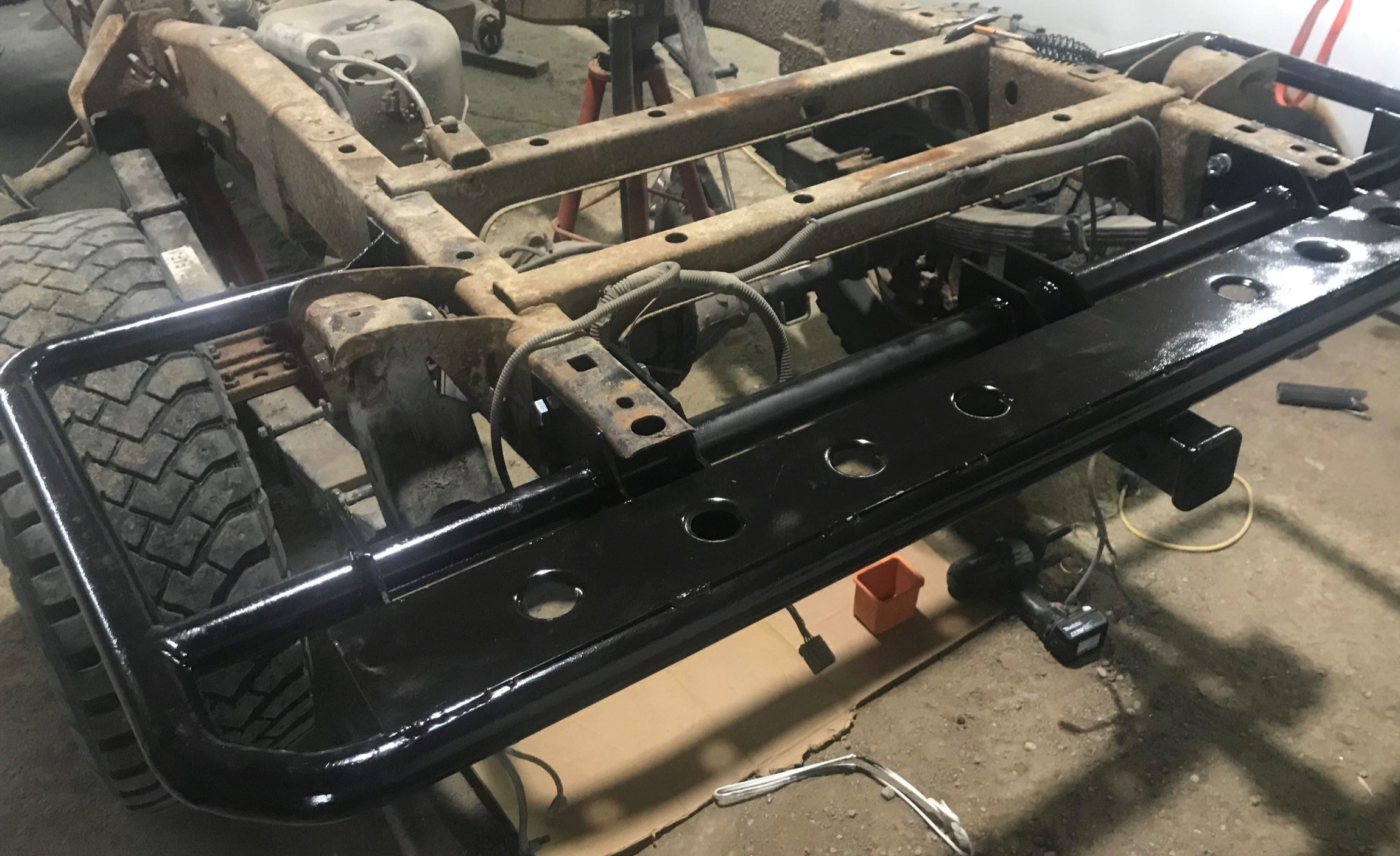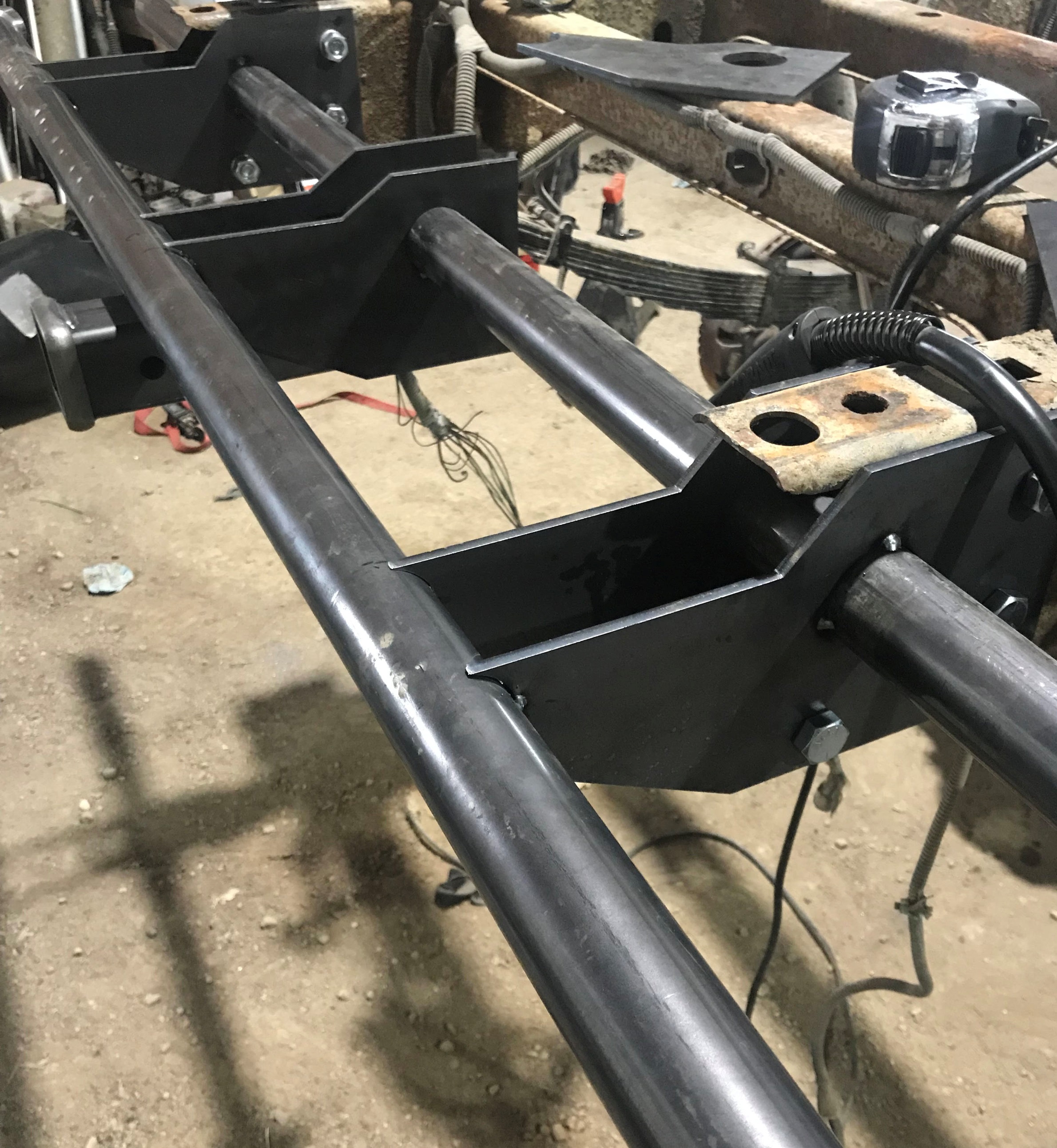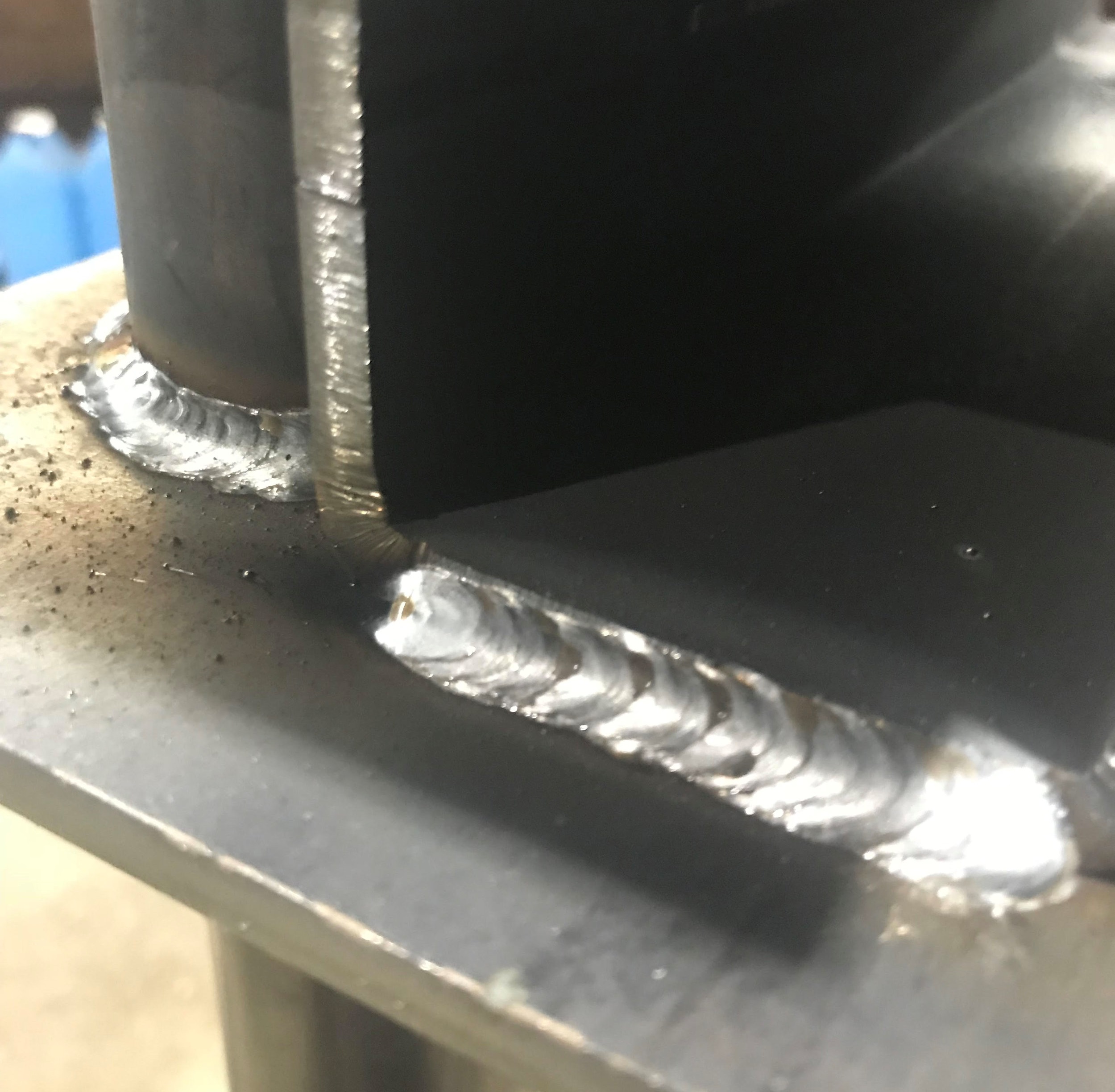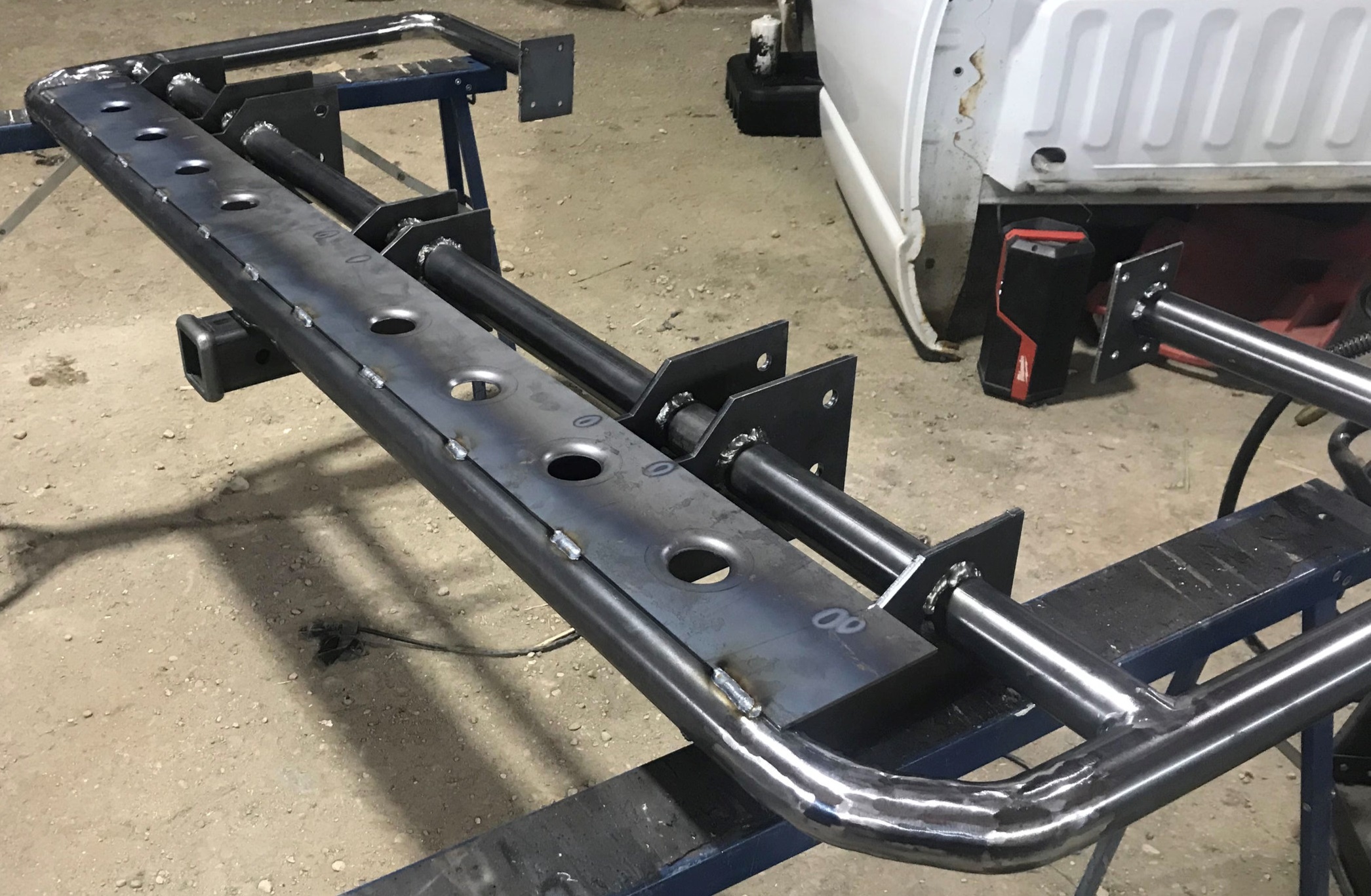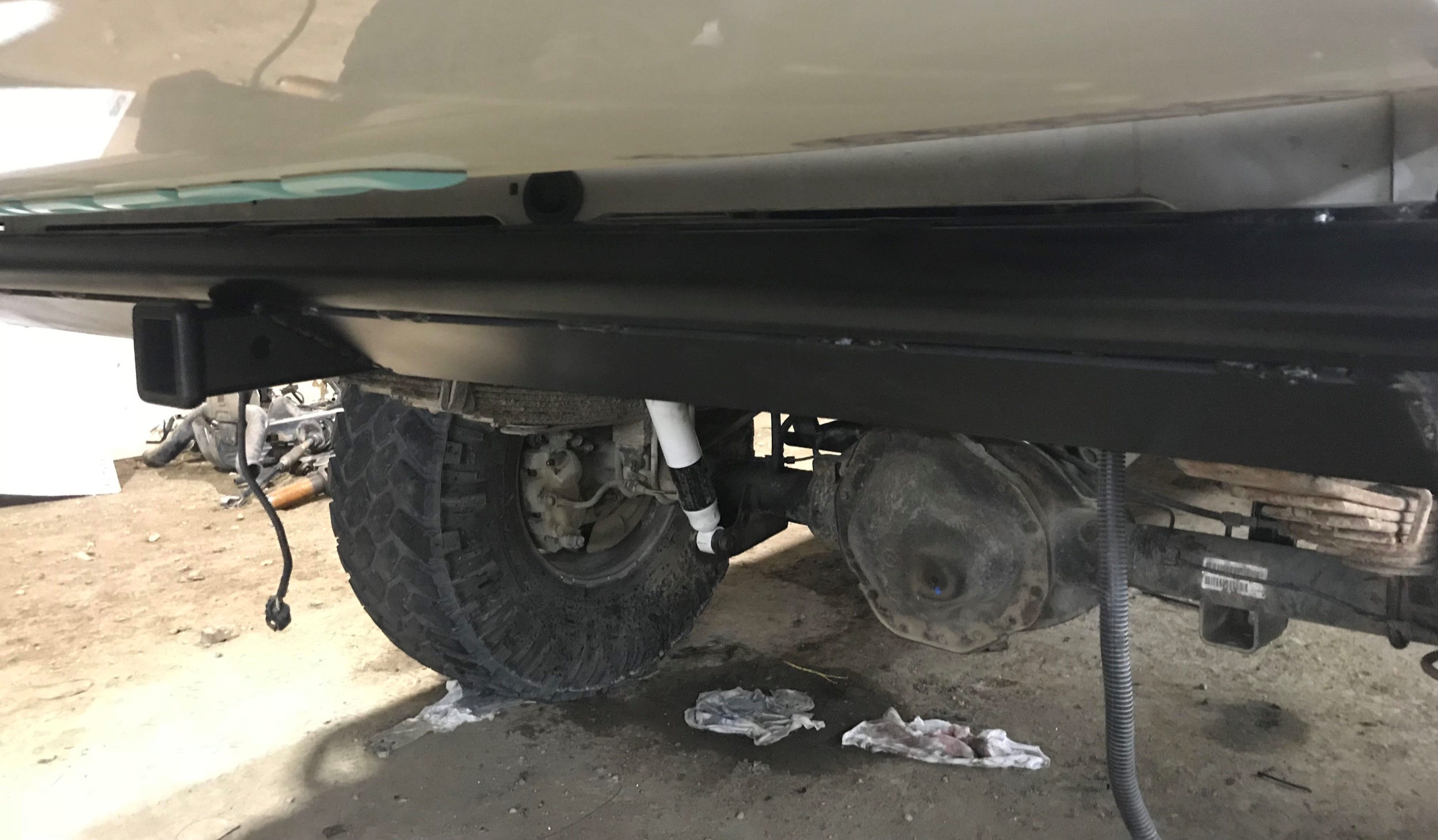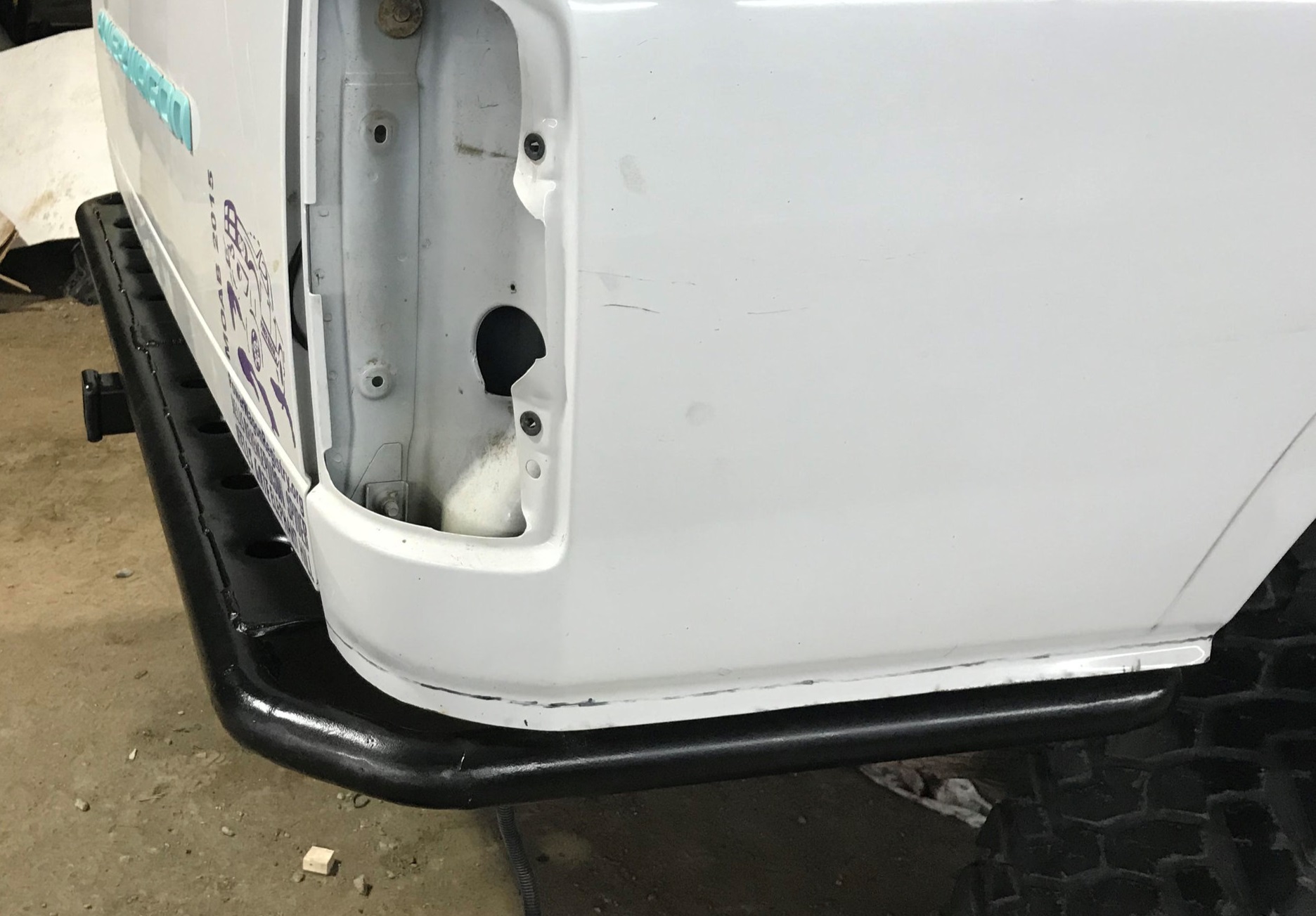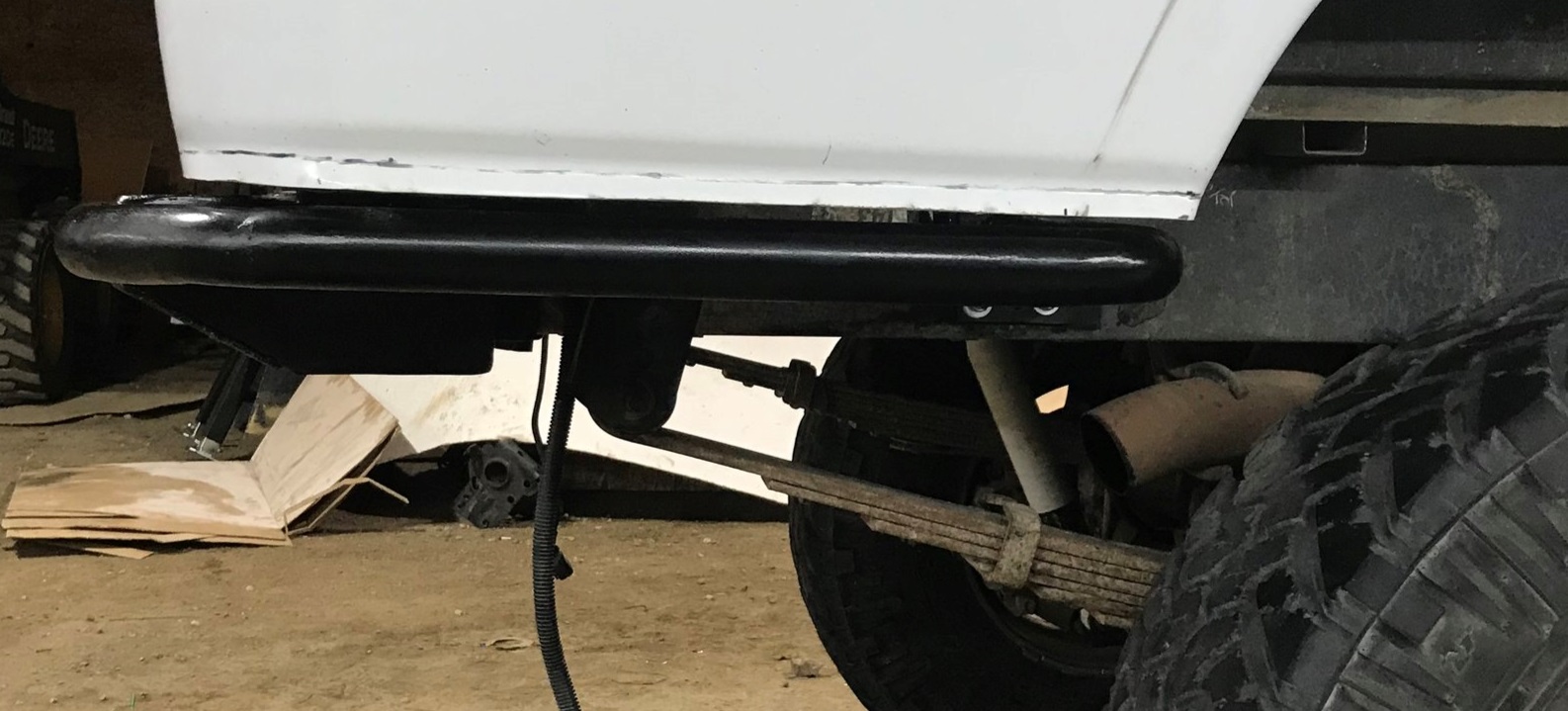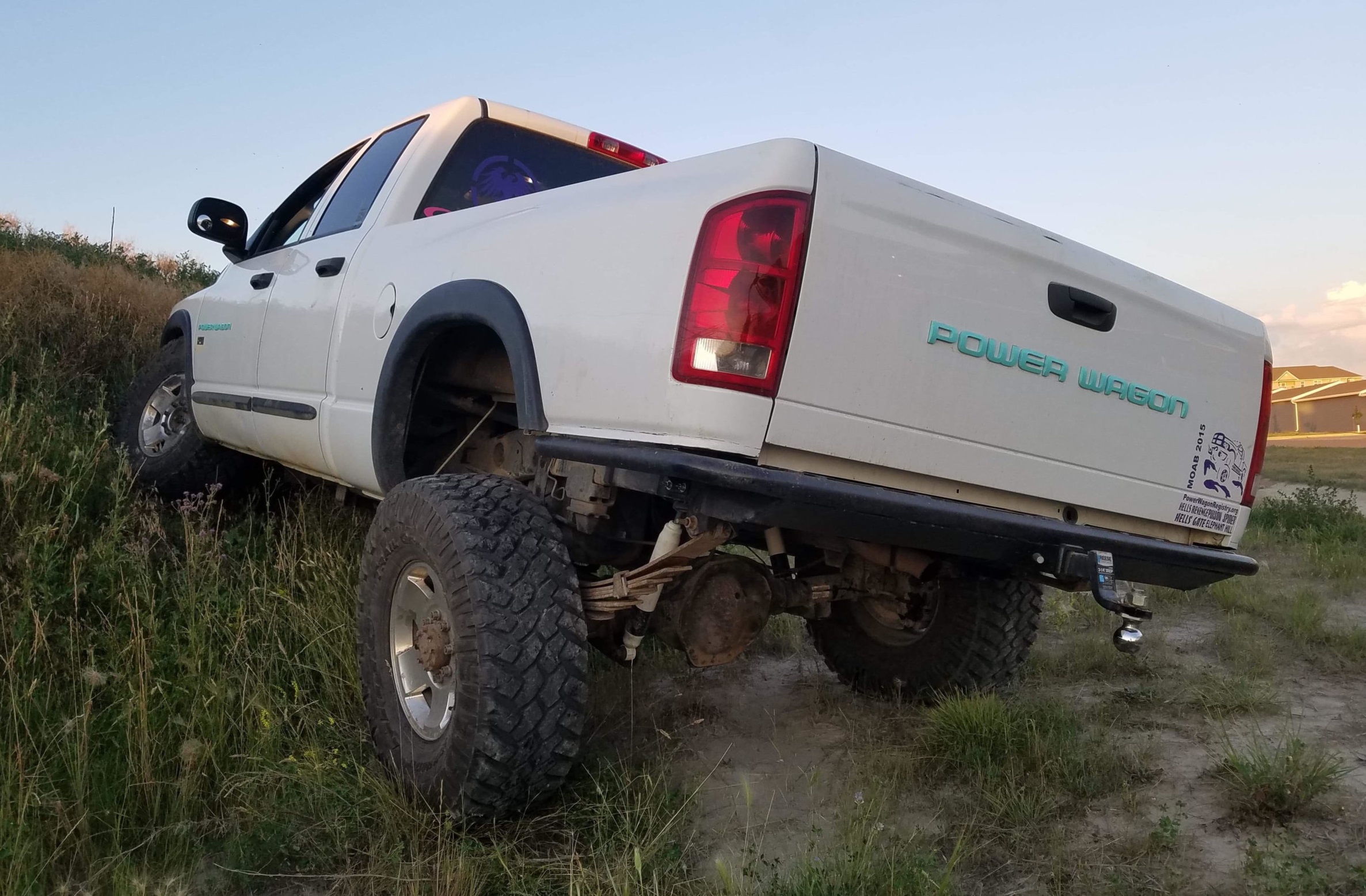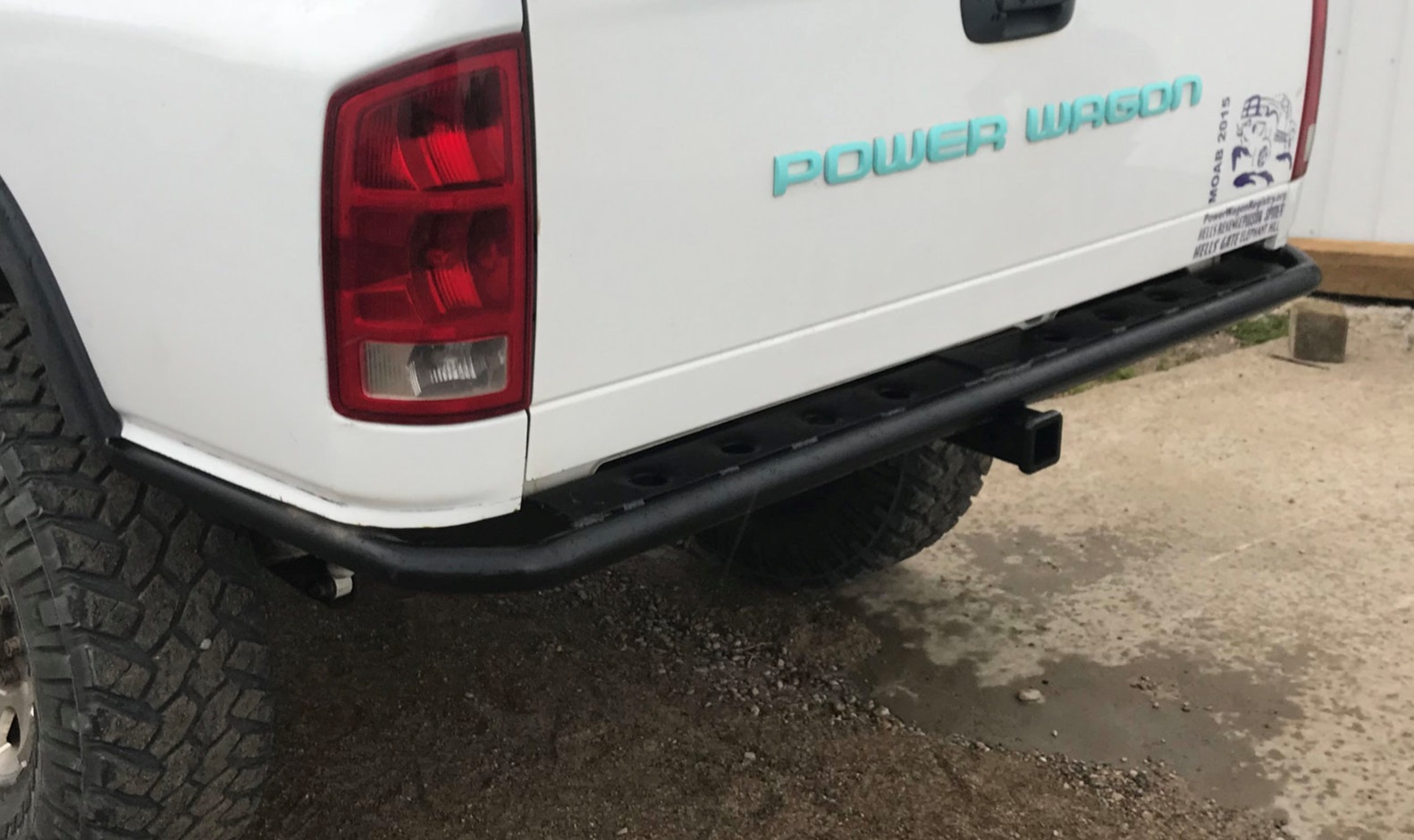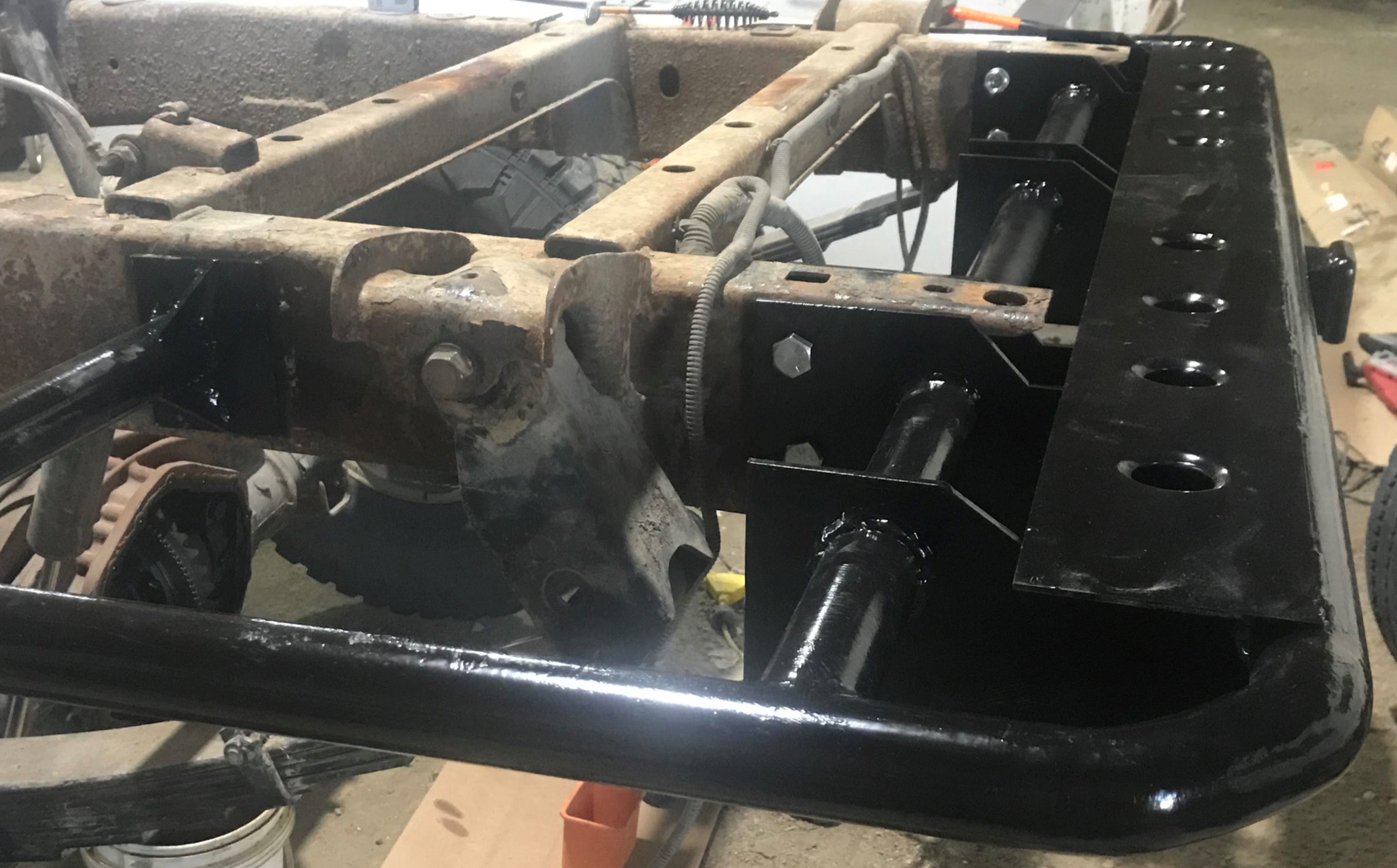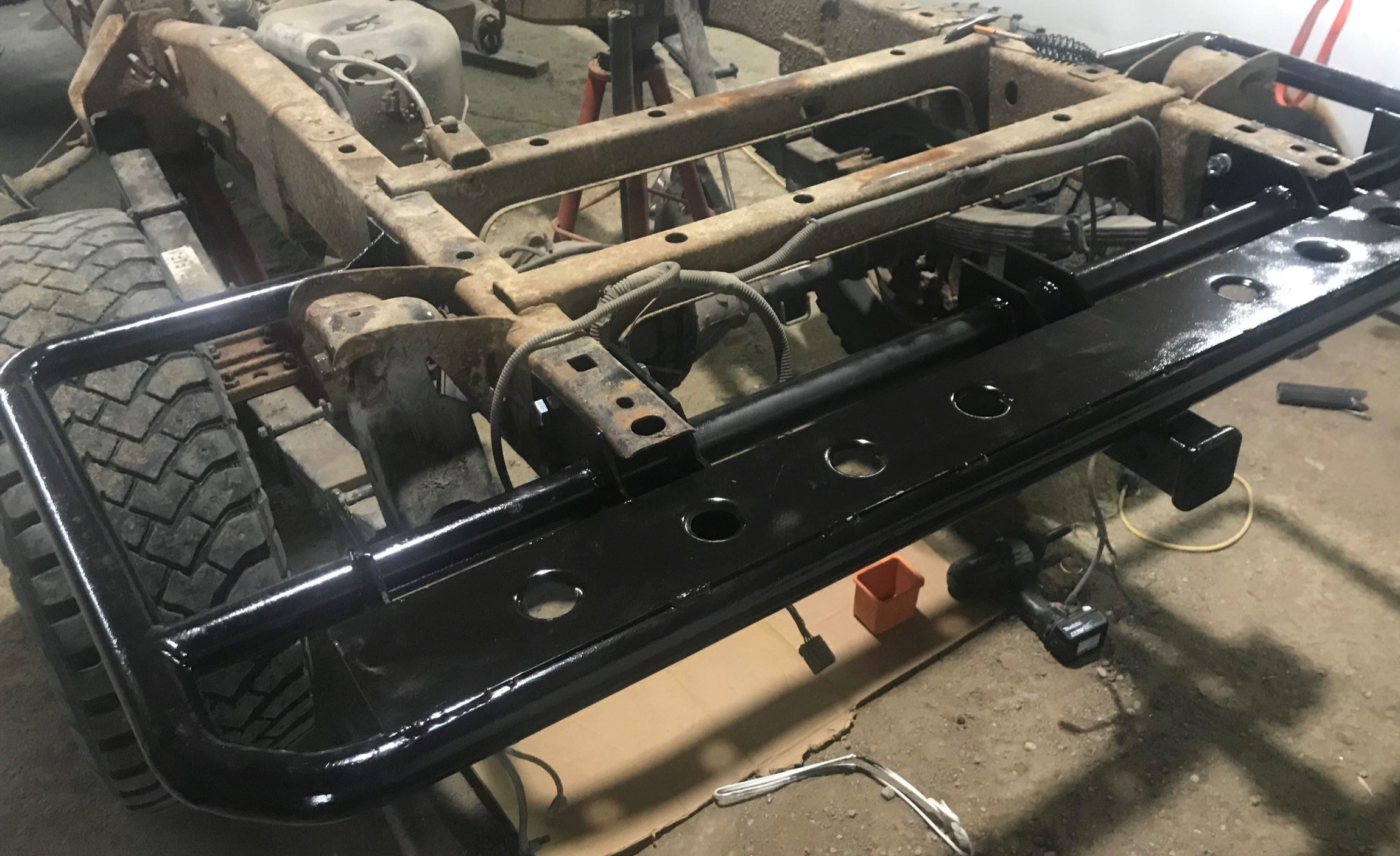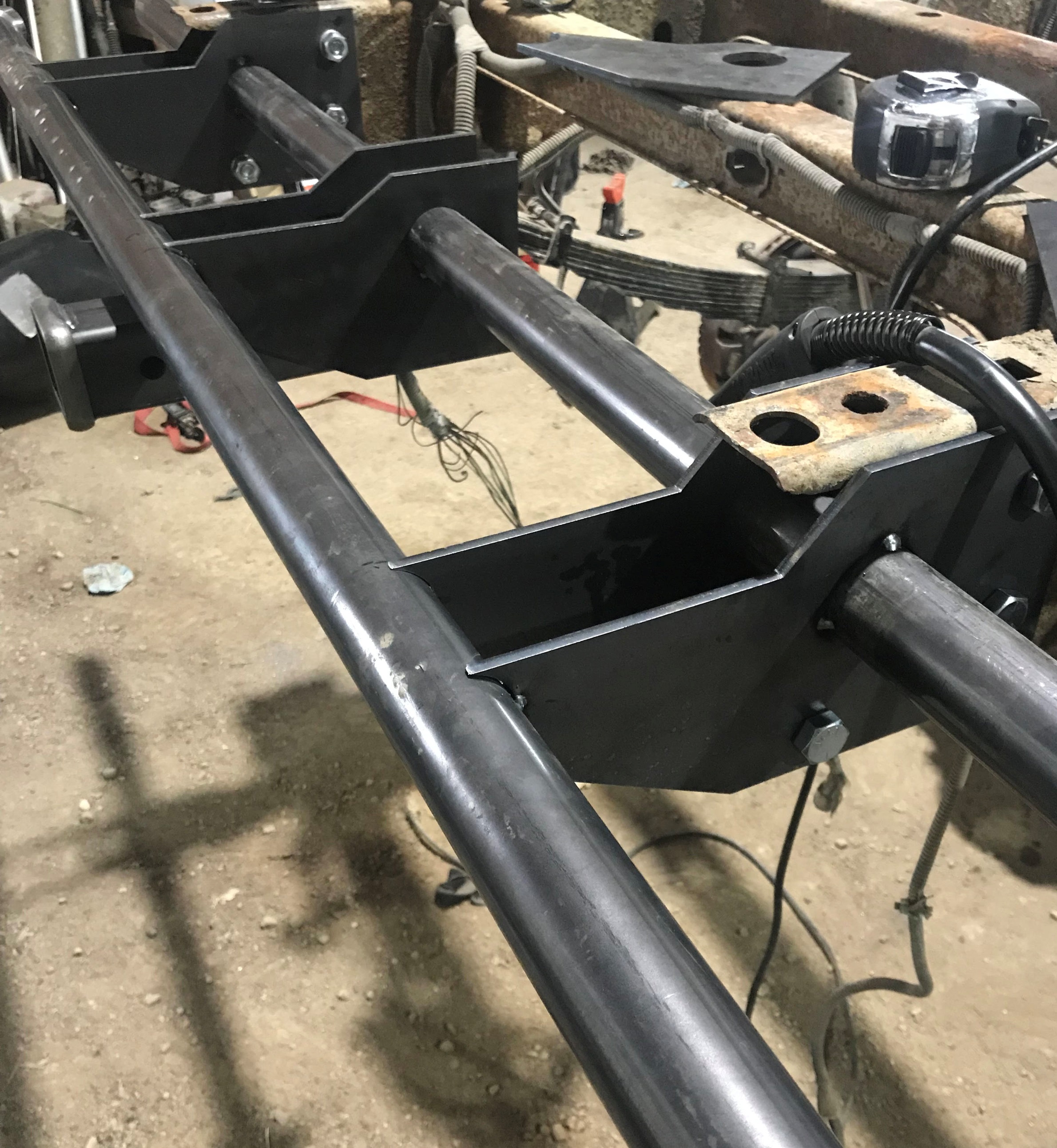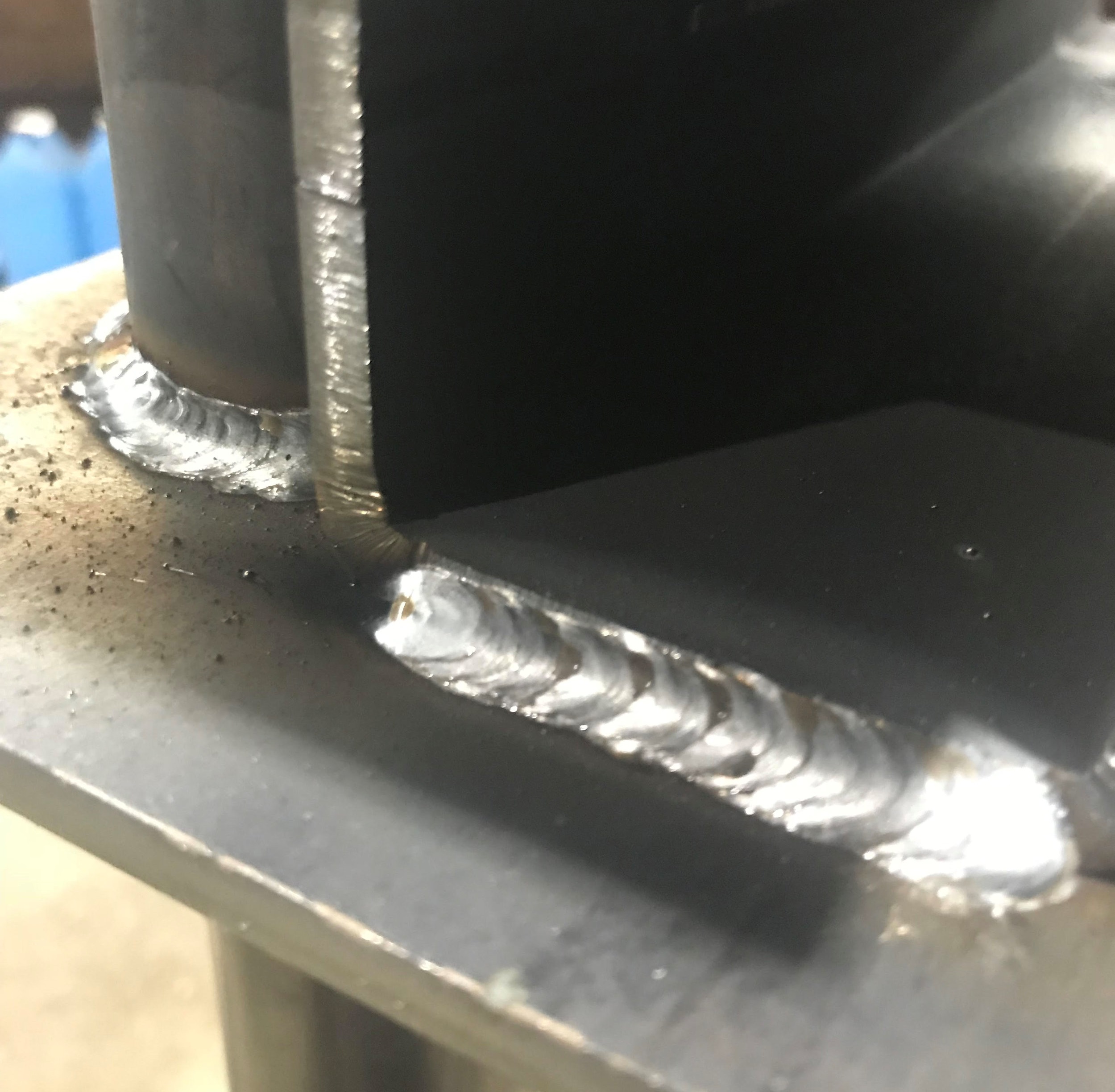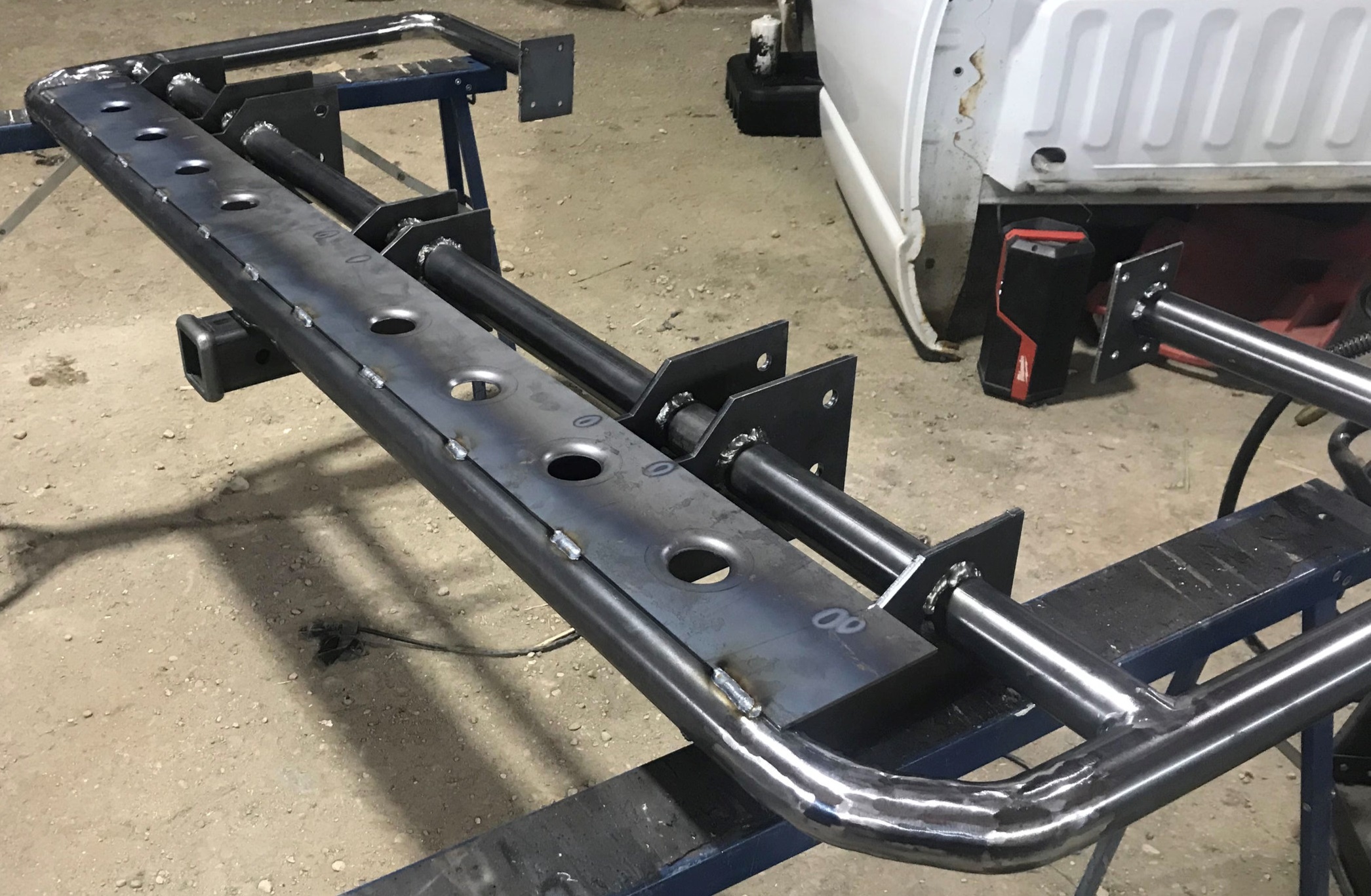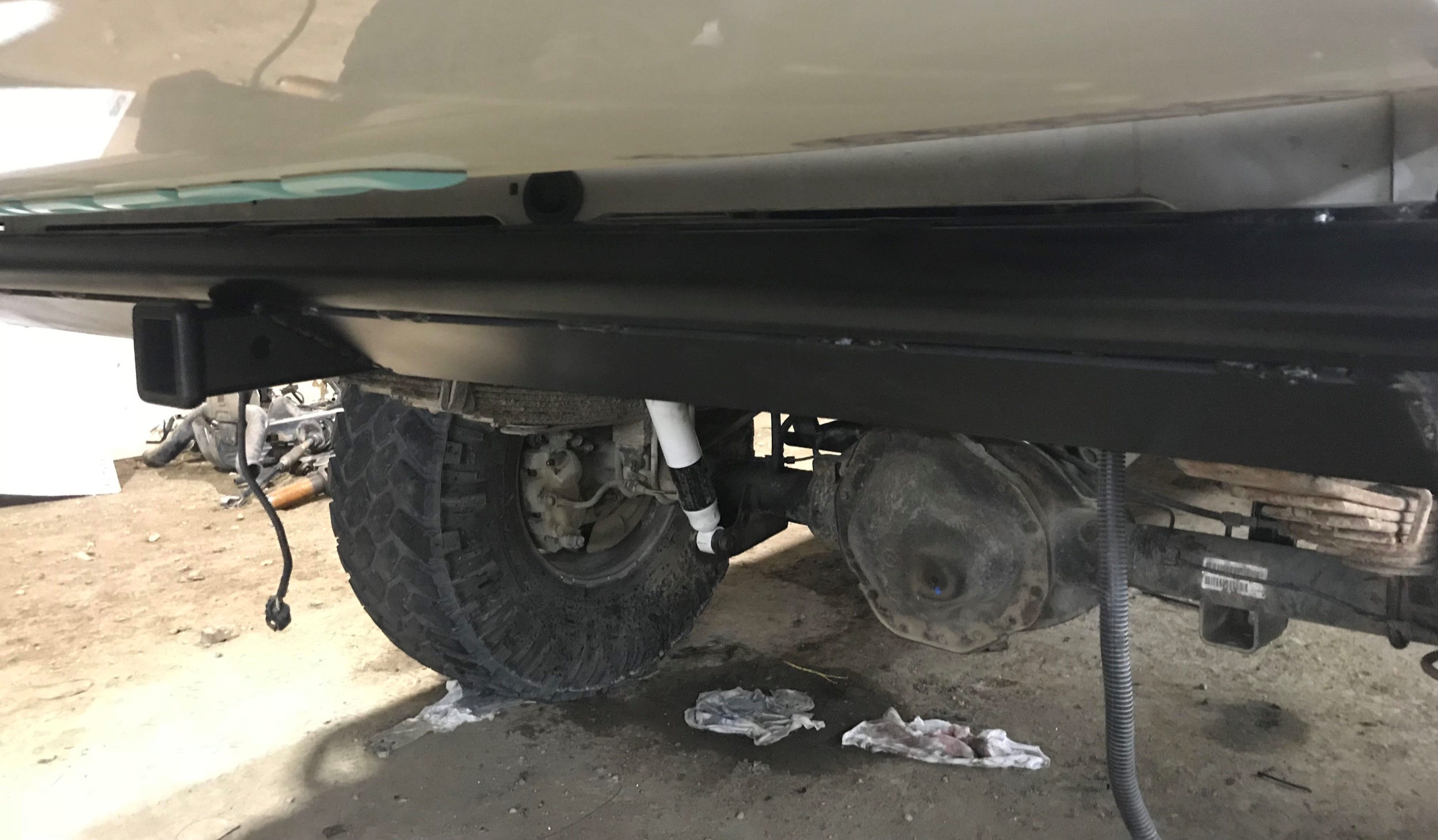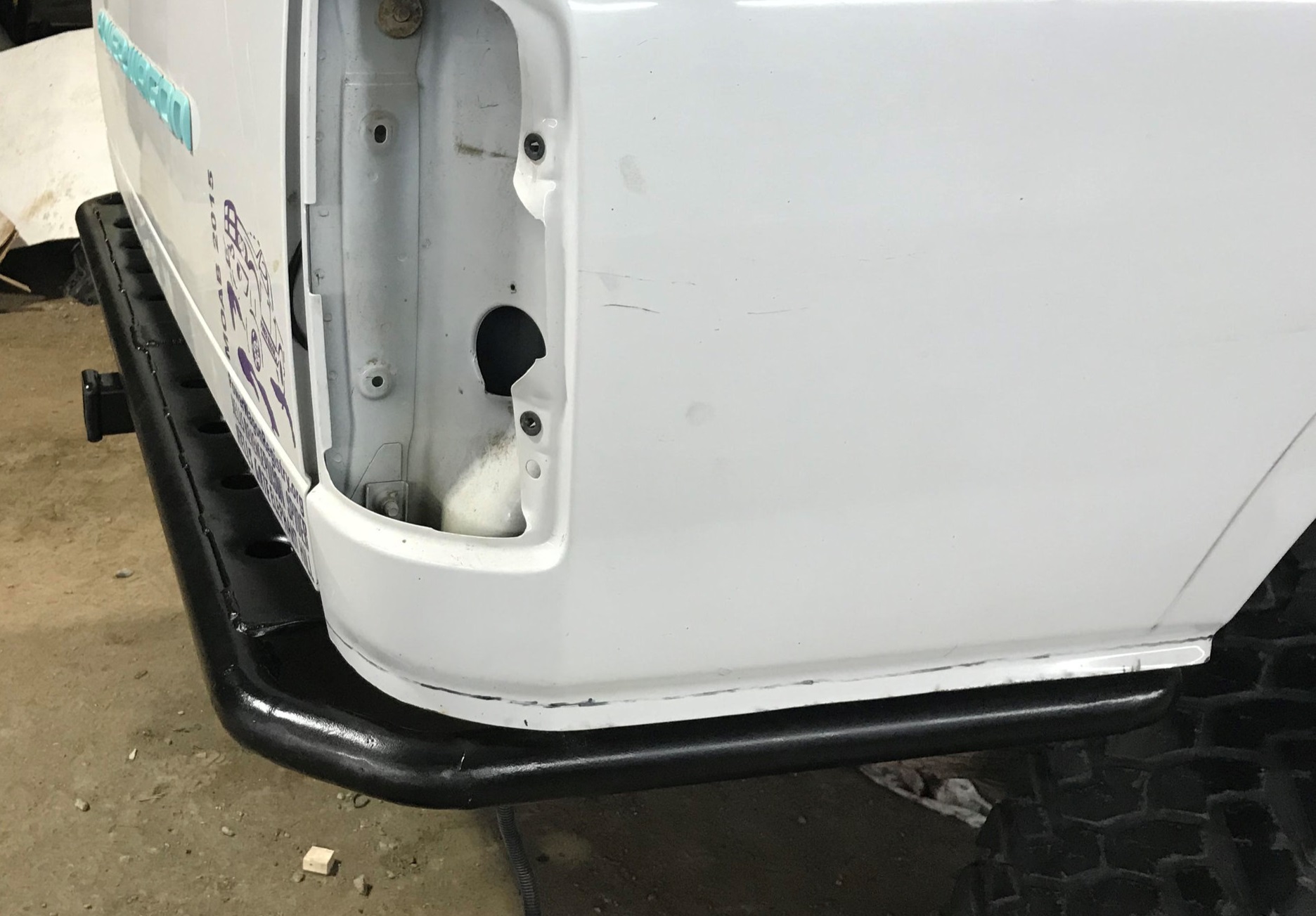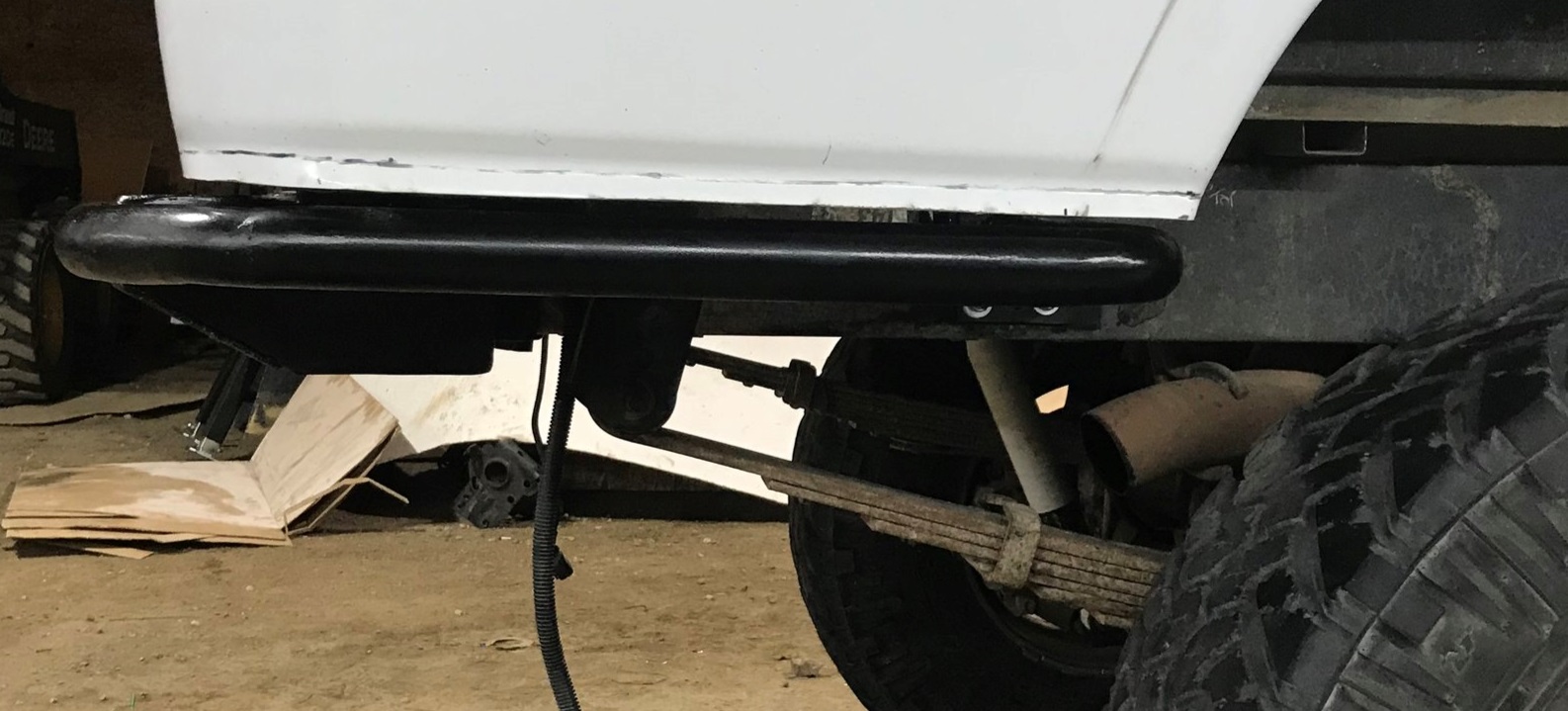 3rd Gen High Clearance Rear Bumper
The Ultimate in High Clearance and Strength for your 05-09 3rd Gen Dodge 2500/3500. This bumper throws out the rule book with a compact design dedicated to maximizing total clearance yet still being there for those unplanned drops protecting your truck and allowing you to continue unimpeded.
The pass through tubing design allows for ultimate strength while keeping weight down. This takes advantage of the strengths of the materials while staying at 85lbs including hardware
The bracket structure is all 1/4 plate with either 2" 0.150 wall A513 which alone is stupid tough or for an additional cost 0.240 wall A513 steel. Due to the constant support structure and twin tube setup both are exceptionally strong. The 0.240 wall is significantly heavier but resists denting. Mind you it takes 9 TONS of force to dent the 0.150 wall.
This bumper is Bolt on but will take a strong will to cut the body for the clearance. It mounts wth 6 grade 8 bolts replacing the factory reciever and 8 more bolts to the frame for the wrap around for the ultimate attachment strength. If you can wreck this bumper you have done far worse to th rest of your truck.
The bumper has a top plate of 1/8" material and a lower plate of 3/16" plate for impacts and sliding. Also incorporated is a 2" reciever for recovery attachments.
Options for Raw steel or Industrial Epoxy coated which can be used as a base primer for future painting if desired. The Pictures show the expoxy coating. This coating resists corrosion caused by scratches or gouges by sealing around the damaged area unlike powder coat which will peel and flake after moisture gets behind it.
0.150 wall weighs in at 80lbs plus hardware and the 0.240 wall tips the scales at 120lbs
There is no allowance for a license plate or lighting to maximize clearances.
This Product has been tried and tested and even stood the challenges of Truck Night in America on a Bad Ass 06 Powerwagon
This product is intended for OFF ROAD use
Please allow 3-4 weeks lead time if item out of stock
Note* Raw steel 0.150 in stock. Coating add 10 days. 0.240 Wall add 14 days as they are custom made
Shipping not included in pricing as product is oversized shipping. Please contact for shipping quote