Dodge 3rd & 4th Gen Rock Sliders with Rub Rail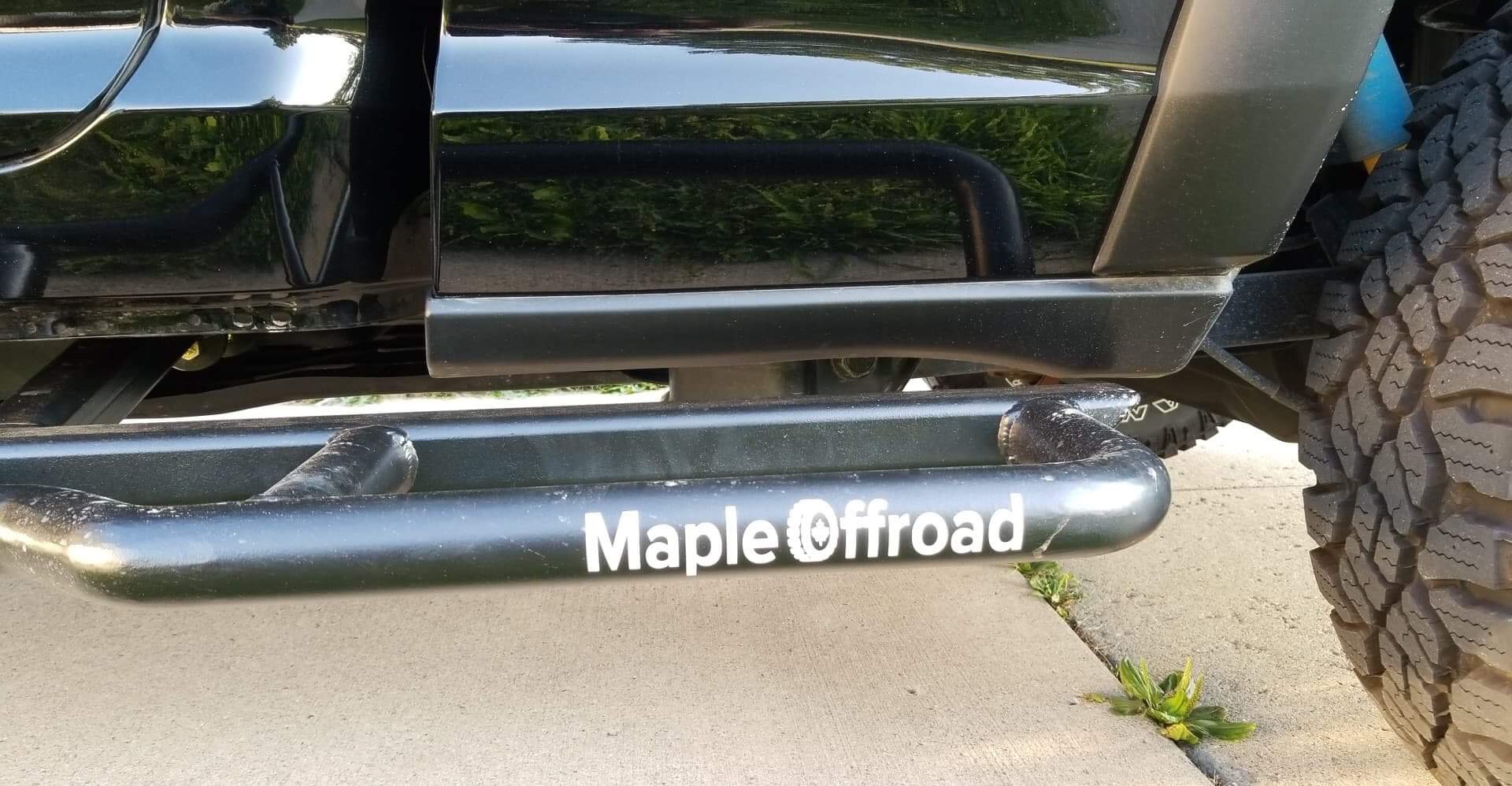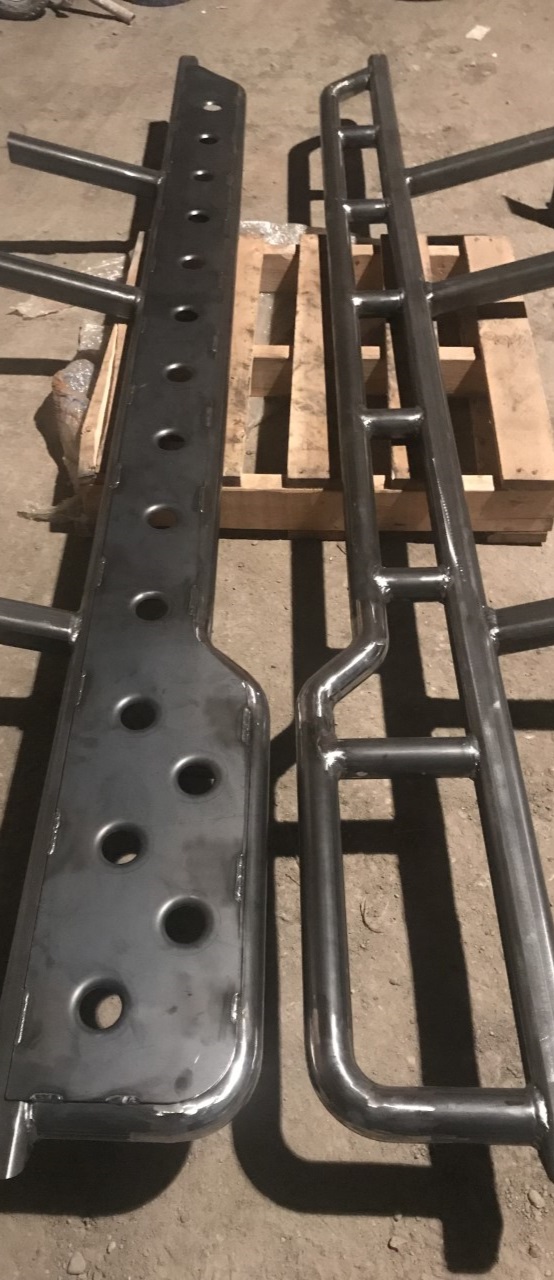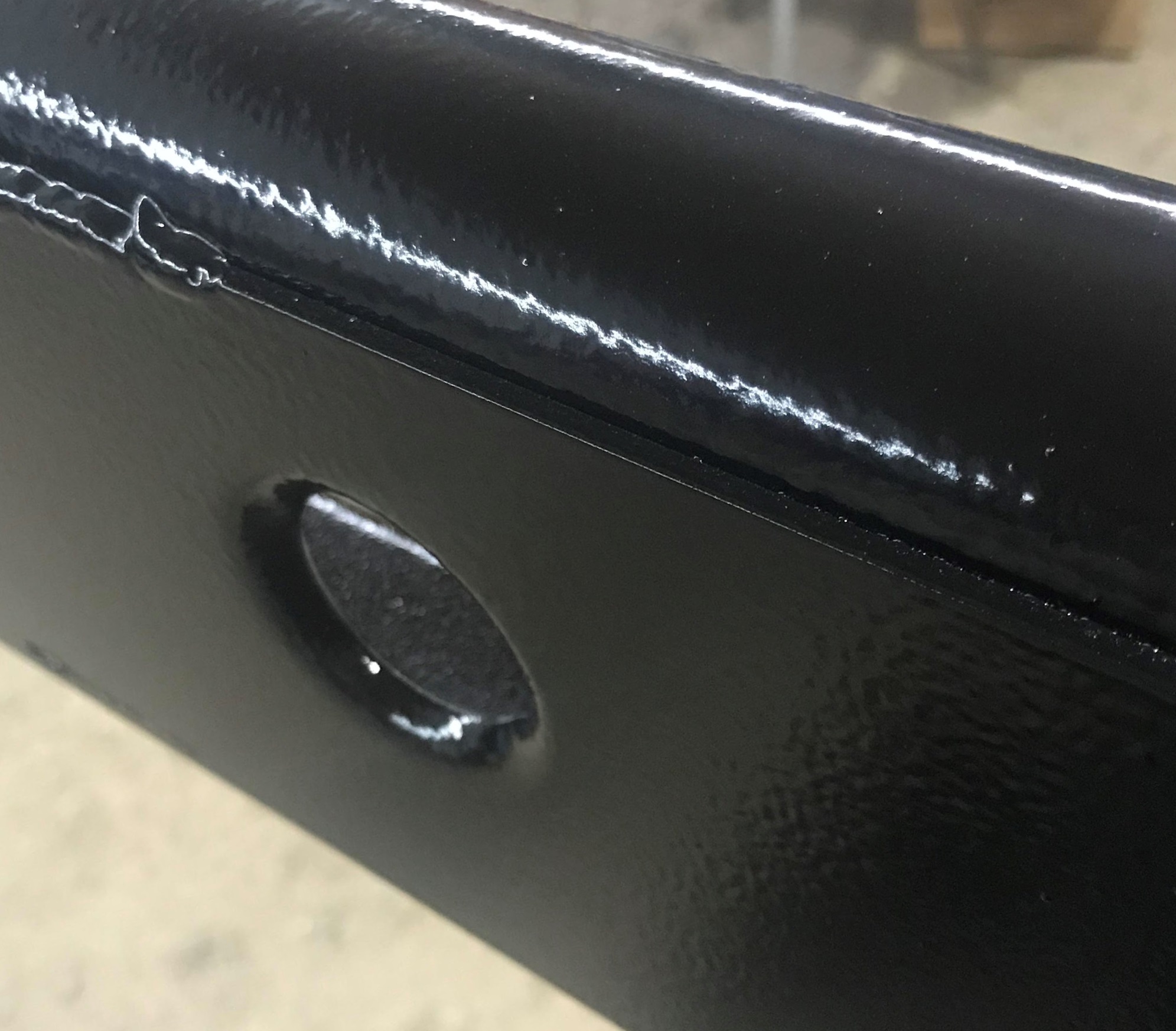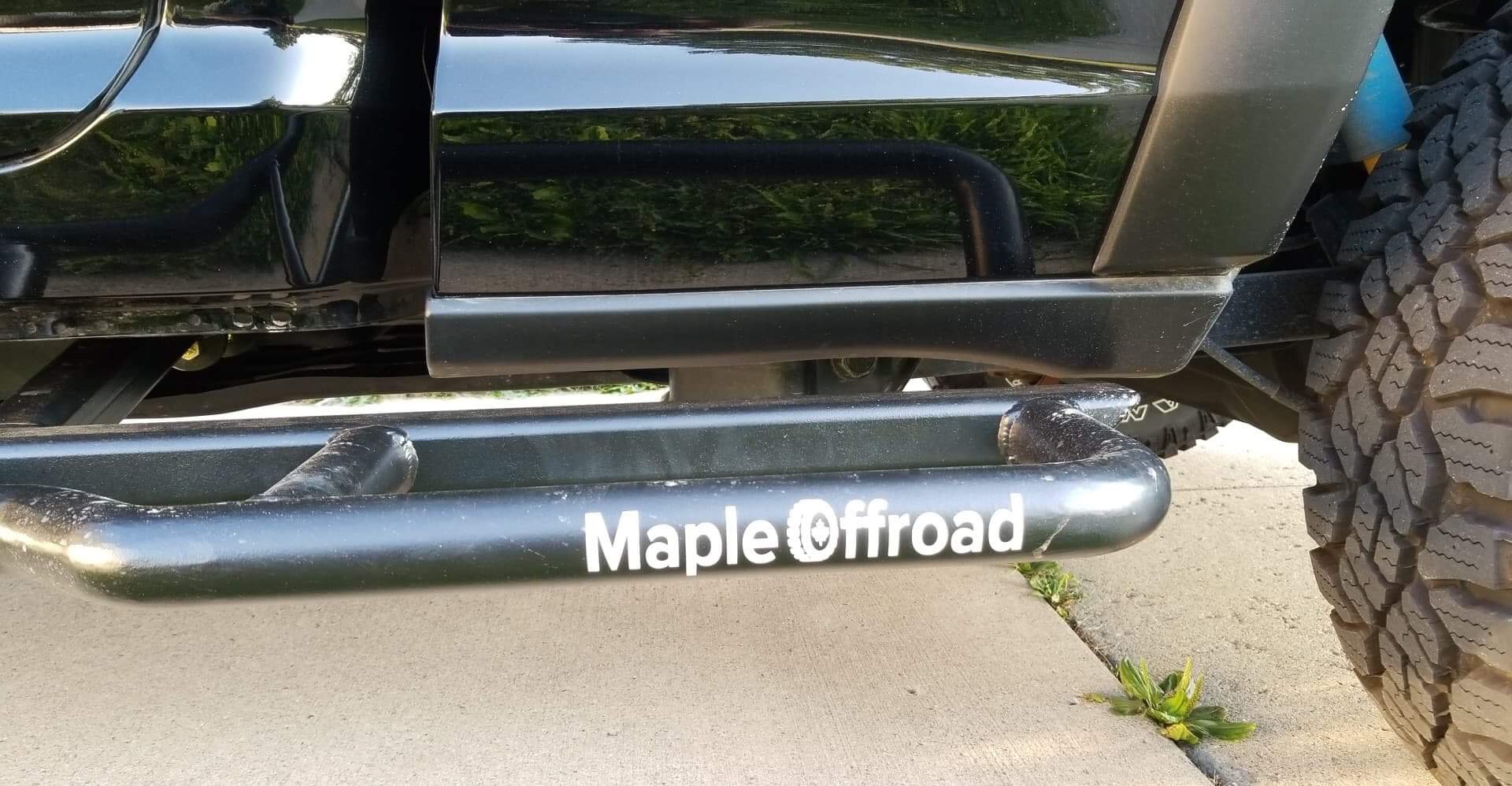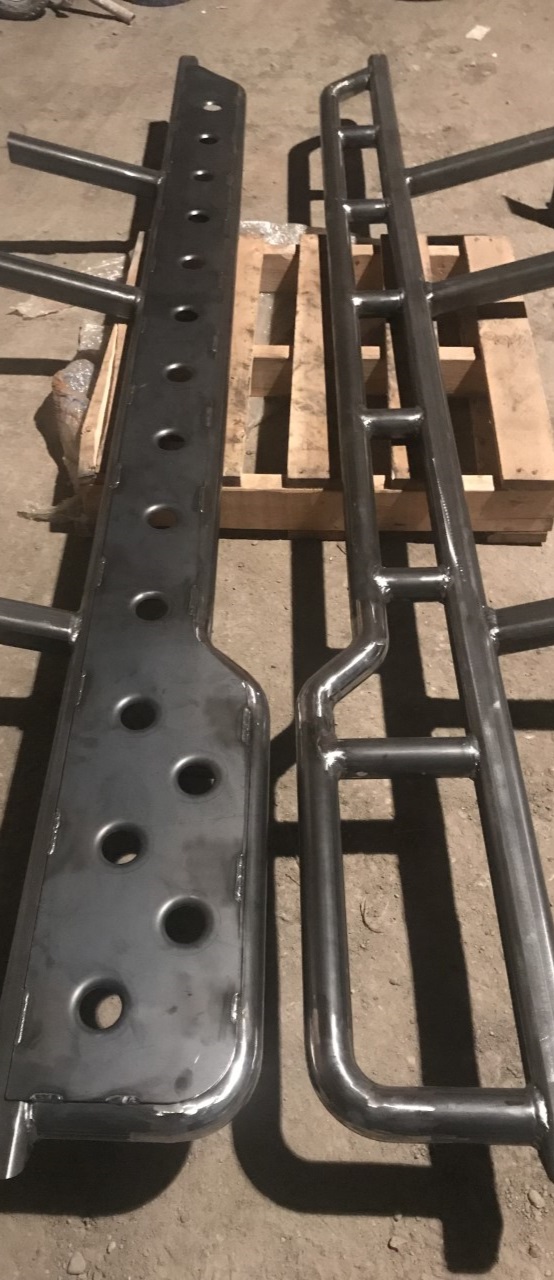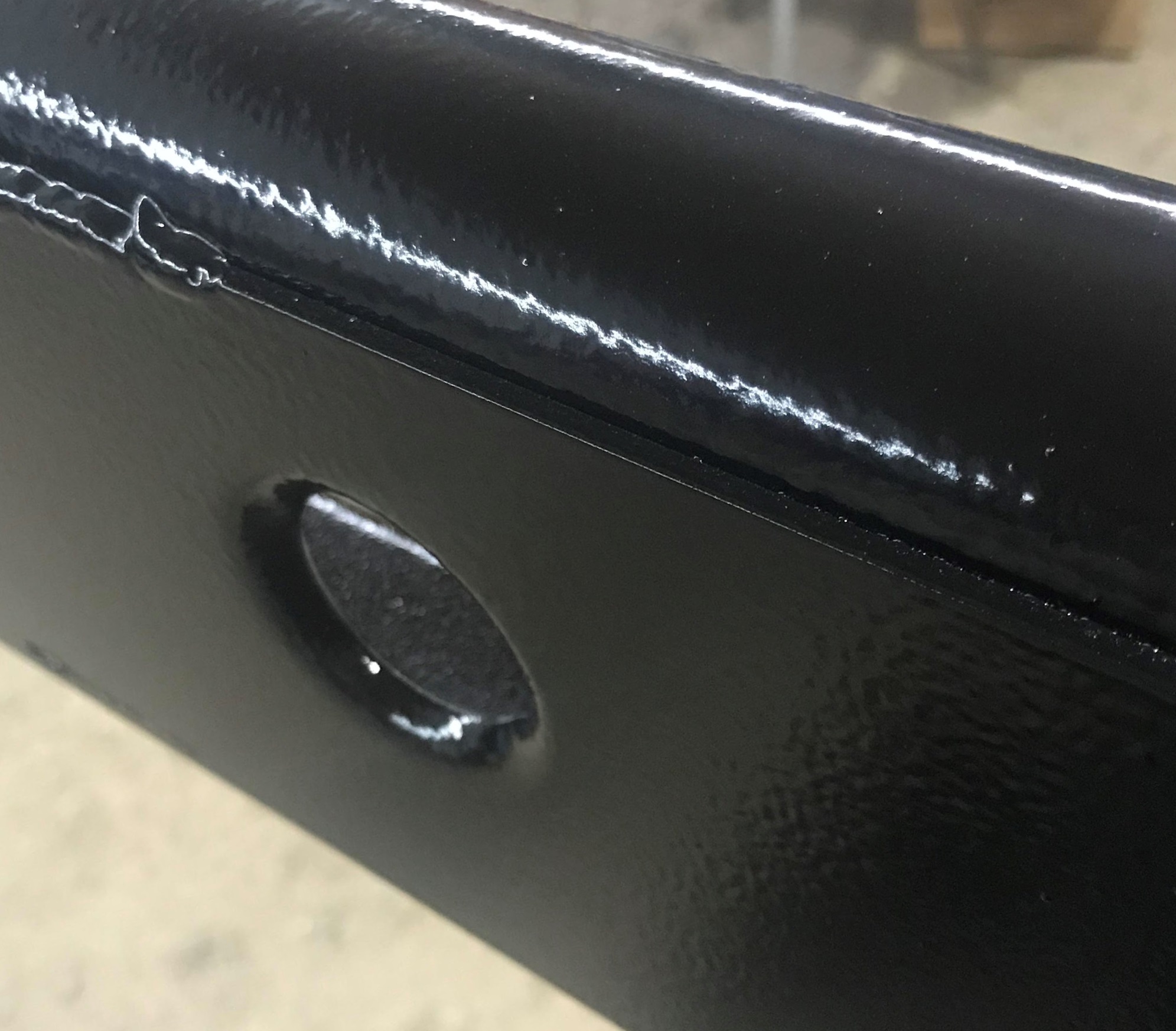 Dodge 3rd & 4th Gen Rock Sliders with Rub Rail
These rails are a heavy duty rock slider with an ext rub rail. The rail stands an additional 5" off the main tube to act both as a side protector as well as a usable step.
There is a 3" kick out at the perfect spot to step on to access your bed from the front and as an added bonus it will push the truck away from obstacles helping to keep your rear wheel off the rocks.
The Main tube is still 2"x0.250 wall Sq tubing with the same 2" Tube running to the rail. No messing around with smaller materials. The frame brackets are 3/8" laser cut plates for perfect sizing and matchup with grade 8 hardware.
The kick out tube is 2"x 0.150 wall for a balace of strength and weight. Our testing of different tube sizes and wall thickness puts this 2" x 0.150 matching or exceding some 1.75" tube with heavier wall thickness while staying a few pounds lighter and helping keep the costs down.
There is an available full length plate to add a better foot placement and to really help keep road rash off your body panels from unpaved roads and tires that are rock happy
Options for Raw steel or Industrial Epoxy coated which can be used as a base primer for future painting if desired. . This coating resists corrosion caused by scratches or gouges by sealing around the damaged area unlike powder coat which will peel and flake after moisture gets behind it.
Sliders are Made to order so please allow up to 4 weeks lead time.
Shipping not included in pricing as product is oversized shipping. Please contact for shipping quote
Special Note if you have Thuren Alien arms or Carli Long arms please email prior to order. Other long arm setups may not be compatable